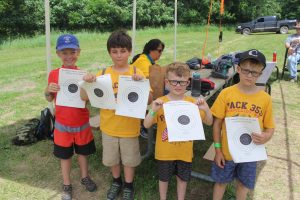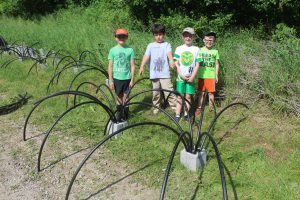 Attend Cub Resident Camp as a pack, den, or with your own Scout. Enjoy programs from STEM to shooting sports and nature to swimming. You can select the classes that best fit your rank and what you want to do at camp! Meals are provided from Friday night dinner through Sunday lunch.
2020 SessionsJune 5 – 7
June 12 – 14
June 19 – 21
June 26 – 28
July 10 – 12
July 17 – 19

Webelos Resident Camp at Camp Cedars 
July 24 – 26

Scouts

$135 if paid in full by May 3 for June sessions or June 7 for July sessions

$100 per Den Chief

Scouts whose fees are paid by May 31 are guaranteed to receive a free camp t-shirt. After May 31, t-shirts will be available for $8 at the camp Trading Post.

Adults

$80 per adult/leader
1 free leader per 8 youth. Must be on the same registration to receive discount.

Tiger Scouts must have a parent or leader per 1-2 Tigers.

Wolf and Bear Scouts must maintain a 1-8 youth to 2 adult ratio.

Webelo Scouts must maintain a 1-10 youth to 2 adult ratio.

Adult must be at least 21 years of age and a registered leader or participating parent.
Resources
Camp Amikaro Leader Guide
Annual Health and Medical Record
Camp Program Map
Camp Schedule
Refund Request Form
Pre-Camp Swim Check Form
Special Needs/Dietary Request Form
Contact Camp Director
Camp Staff Opportunities