Due to COVID19 our Citizen of the Year banquet has been postponed until October 12.
We are excited to welcome Rex Tillerson, Former Secretary of State, as one of our guest speakers.
The Mid-America Council's Annual Citizen of the Year Luncheon has taken place for fifty years. It has a time-honored tradition of recognizing those community leaders that have been outstanding in their leadership and support of youth organizations in our community. Our event is an hour and a half luncheon held at the Scott Conference Center.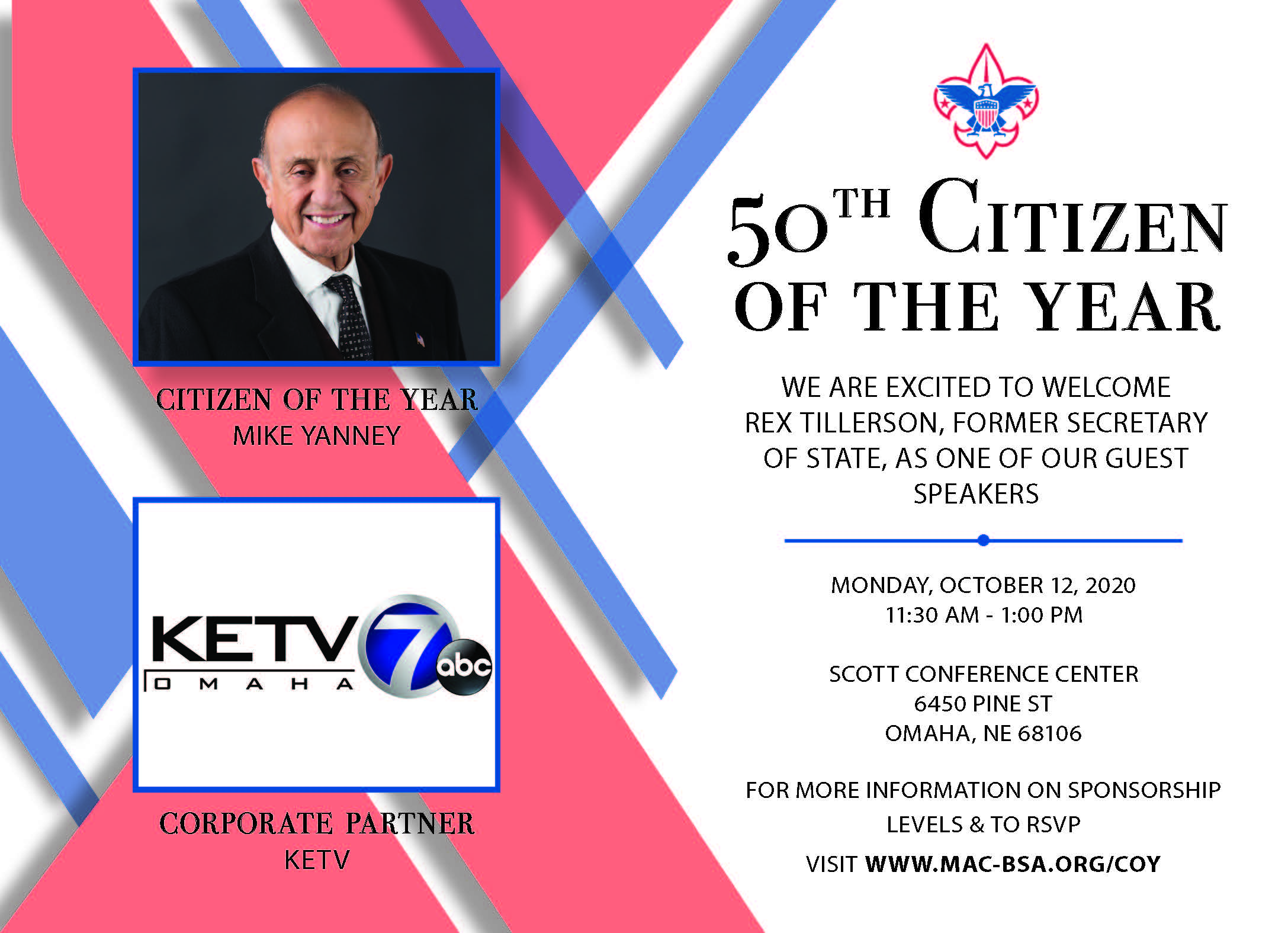 For more information on sponsorship levels and to RSVP, click here.
COYPROGRAM2020
SPONSORSHIP LEVELS:
EAGLE SCOUT SPONSOR – $20,000 ($750 benefited amount) includes seating for 30 guests (three tables), company name or logo all print materials and full-page ad in program
LIFE SCOUT SPONSOR – $10,000 ($500 benefited amount) includes seating for 20 guests (two tables), company name or logo all print materials and full-page ad in program
STAR SCOUT SPONSOR – $5,000 ($250 benefited amount) includes seating for 10 guests (one table), company name recognition in program or half-page ad in program
FIRST CLASS SCOUT SPONSOR – $2,500 ($125 benefited amount) includes seating for 5 guests (half table), company name in program or half page ad in program
FULL PAGE COLOR AD in the program – $1,000 (deadline for program inclusion – March 31st)

SINGLE GUEST – $500