Mid-America Council Camps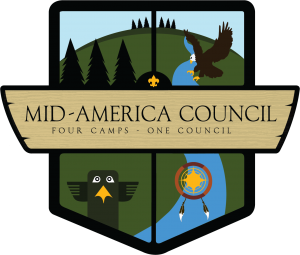 The Mid-America Council owns and operates three camps: Camp Cedars, Camp Eagle & Little Sioux Scout Ranch. Through a partnership with Fontenelle Forest units can utilize Camp Wa-kon-da. Please explore more of our camps by clicking on the camp locations to the right.
Camp Reservations & Rentals
Reserve space at out Council camp locations for your unit, district, or family event. The Camp Reservation system provides a great way to view any and all of our properties and facilities and see when they are available. This system will allow us to eliminate double-booking issues and be the best stewards of our camps, that we can be.
Contact MAC Camping Director
Contact CWSR Ranger
Contact LSSR Ranger
Please note this program does not allow you to register for any upcoming events that may be held at these camps. This program is strictly for reserving space at camp, for your family, unit or event.